Society for International Education (SIE) is a non-profit, non-government Karachi based educational society registered under the Societies Registration Act 1860 KAR No.067/05, dedicated to the development of global partnerships in education, capacity building of learning communities based on the effective use of Information Communication Technology (ICT), English Language, Teacher Development, Youth Leadership for Pakistan and rest of the globe.
SIE is committed to work with umbrella organizations, academic bodies, universities, non-government organizations, and governments to establish a global community of concerned organizations and citizens with the express purpose of supporting the youth of the world in developing and implementing educational and humanitarian projects, especially projects of change and healing for the health and welfare of the planet.
International Education and Resource Network Pakistan
iEARN Pakistan under Society for International Education is working in close collaboration with iEARN Centers in several countries as well as several other educational organizations on collaborative programs. All these programs are focused at providing unique learning opportunities to students and educators, enabling them to interact with peers and experts globally. Most of these programs involve development and participation of students in Internet Based Collaborative Projects, Curriculum Development, Teacher Training, and students and teachers participation in exchange and study programs.
​
English Access Microscholarship Program, Karachi (2019–21)
English Access Microscholarship Program, Karachi (2019–21) The English Access Microscholarship Program (2019-21) is sponsored by the U.S. Embassy, Islamabad and is implemented in Karachi for 125 students by Society for International Education (SIE). Access Program (2019-21) Karachi is a two-year program aiming to provide opportunities for learning English to the youth of Pakistan age 13-16 from the underprivileged areas of Karachi.
The major objective of the program is to develop a strong foundation of English Language of the participating students with a long-term vision of enhancing their abilities to participate successfully in their future academic and occupational careers. The program also aims in helping the students to acquire social skills, cultural experiences, democratic values and positive civic attitudes that would help them participate productively in being active citizens of their country as well as that of the global society.
This program provides scholarships for secondary school students (age 15-17) to spend one academic year in the United States and live with American host families. For more details, visit
U.S Summer Sisters
Exchange Program
The U.S. Summer Sisters Exchange Program
The U.S. Summer Sisters Exchange Program provides opportunities for female high school students to study at an American university on an intensive summer exchange. Summer Sisters has partnered with Harvard University, Smith College, American University, George Washington University, Babson College, and the Eleanor Roosevelt Leadership Center at Vassar College.
Career Development & Mentoring Program for Girls and Women
The Career Development & Mentoring Program for Girls and Women is aimed at instilling confidence in women and girls to pursue STEM careers and leadership opportunities through the power of mentoring in four major themetic areas.
Past and Completed Programs
Azme Naujawan (AeN) is a program spearheaded by a consortium of ten civil society organizations that came together as a consequence of realizing the potential of collaborative efforts and mutual support, aims to work with like-minded civil society partners passionate about efforts targeting youth. Throughout the program, the participating youth will identify problems/ issues within their communities, and develop solutions to those problems in the form of social action projects and social campaigns with the insight and support from trainers and SIE Team members.
Citizen Journalism has revolutionized reporting. It refers to the dissemination of news and information directly from the public, without having to rely on traditional news media. With Citizen Journalism, now everyone can tell their own story.
Living in a city that faces a myriad of problems from social and economic to religious and ethnic, the people feel frustrated and unheard. This program aims to change just that. it will train 200 women and men from four areas of Karachi to become citizen journalists and report on news events and social issues from their respective communities.
University Program - Capacity Building of Students Societies
Capacity Building of Students Societies is an initiative to strengthen students societies in Universities and to increase student led socio-cultural activities that lead to positive student engagement and are needed for students' intellectual well-being. This program aims to develop activity plans by six partner organizations for six students' societies in six Universities of Karachi, Increase socio-cultural activities to promote CVE on campuses and increase students' engagement to enhance tolerance.
​
PurSukoon Karachi will help promote a positive image of Karachi to a large number of community members and audiences in public, private, business, civil society sectors. This activity will print and distribute 3000 copies of monthly newsletters for 12 months thereby supporting the Karachi Commissioner's office to disseminate information about positive activities undertaken in Karachi, including those supported by his office, particularly relating to youth and peace building.
Society for International Education (SIE) - in partnership with the Commissioner Karachi's office will coordinate with a range of public, private, business, civil society and community centers and offices for distribution and collection of activities to be included in the newsletter.
Youth
Empowerment &
Leadership
Program
SIE - UNICEF
Children's Council
We think, we share!
Youth Volunteering Project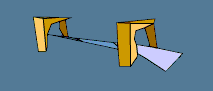 Friendship Through Education